RODIN SCHNAUZER COANE @ 7
Sunday, June 12, 2011
HAPPY BIRTHDAY,
EDITOR~IN~CHIEF!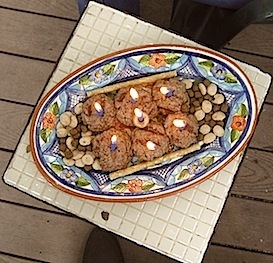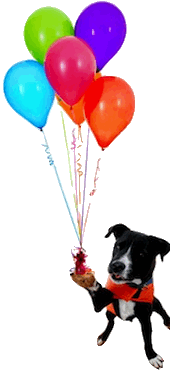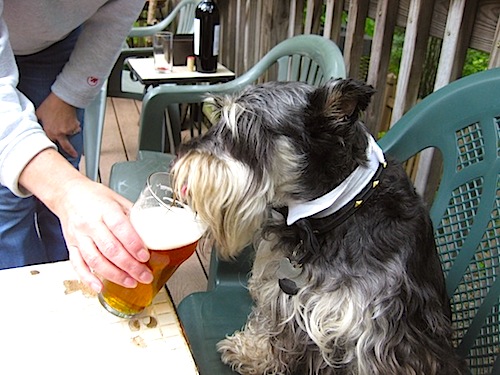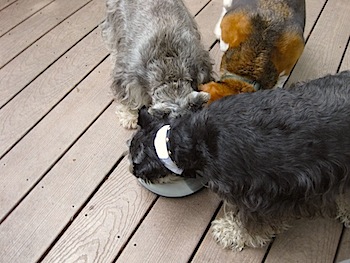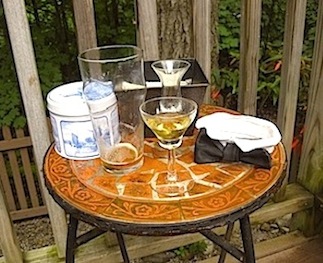 New York, please help guarantee shelter access
NOW!
BY FRANCIS BATTISTA
Co-Founder, Best Friends Animal Society
JUNE 05, 2011
Your Action Needed Now: Companion Animal Access and Rescue Act legislation
in New York state.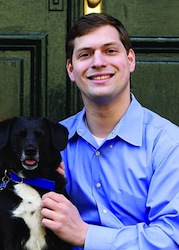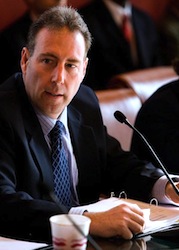 New York assemblyman Micah Kellner (left) and Senator Joseph Robach (right) have introduced the Companion Animal Access and Rescue Act (CAARA), which will guarantee shelter access to qualified rescue groups and empower them to claim animals who are scheduled to be destroyed at shelters.

At the present time, New York law does not recognize or distinguish qualified animal rescue organizations as a unique resource capable of saving lives as well as taxpayer money. Euthanizing shelter animals is not only unconscionable, it costs money and is the ultimate form of animal cruelty. Adopting shelter pets to the public or placing them with rescue organizations generates revenue and reduces costs. Sadly, current law does not allow qualified rescue organizations to step in and provide these animals with another chance at life. CAARA will change that.

CAARA is based on the Hayden Law, which was passed in California in 1998, and a similar Delaware law that passed in 2010. The intent of the measure is to find homes for shelter pets, rather than euthanize them. Both bills passed with overwhelming bipartisan support.
In recent weeks, Best Friends Animal Society along with other animal welfare organizations, including Alley Cat Allies and the No Kill Advocacy Center, has been working closely with New York state assemblyman Micah Kellner to help craft this bill. We believe CAARA is important and effective lifesaving legislation that reflects the values and expectations of the animal-loving public.

In addition to helping to save more animals, the bill will set higher standards of care provided to homeless pets in shelters, including fresh food and water on a daily basis, exercise, socialization, clean living spaces and adequate veterinary care. It also will ensure that animal welfare organizations empowered by this bill will be qualified to meet the needs of the animals that they rescue.

It may be surprising to many that New York state does not have such basic provisions in place already, but it doesn't. The legal standards of care for shelter animals in the Empire State are marginal at best, and while many shelters do work with the rescue community, many do not. Some shelter directors seem to be indifferent to the profound responsibility they have for the lives in their care.

Politics is not a spectator sport, so please act now. If you are a resident of New York, send a message to the Senate and General Assembly Agriculture Committees, in addition to your own state senator and representative.
Click here to send your message!

Thank you for taking action for the animals and helping to save our homeless dogs and cats.

Working together we can create a time of No More Homeless Pets in New York!
Francis Battista
Co-Founder, Best Friends Animal Society


Leona Helmsley's pampered Maltese 'Trouble,' one of the world's richest dogs, dies at age 12
BY JOANNA MOLLOY
NEW YORK
Thursday, June 9th 2011
Leona Helmsley's pampered pooch "Trouble," who inherited $12 million from the real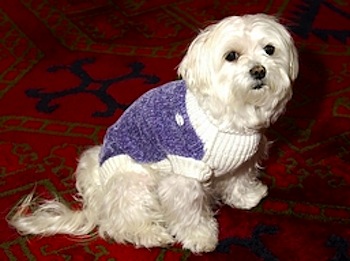 estate mogul, has died at the age of 12. That's 84 in dog years.

Like many Americans, the pampered Maltese retired to Florida in 2007, shortly after Helmsley died. Carl Lekic, the general manager of the Helmsley Sandcastle hotel in Sarasota, cared for her.

"Trouble was cremated, and her remains are being privately retained," spokeswoman Eileen Sullivan said. "The funds held in trust for her care have reverted to The Leona M. and Harry B. Helmsley Charitable Trust for charitable purposes."

Trouble, one of the world's richest dogs, died in December, following a series of health setbacks that left her blind and infirm, sources said.

While Helmsley left the dog $12 million, a judge later knocked it down to $2 million. Lekic said he could manage on $100,000 a year: $8,000 for grooming, $1,200 for food and the rest for his fee and a full-time security guard. The security was necessary after John Codie, a trustee of the $8 billion charitable trust, reported that Trouble had received 20 to 30 death and kidnapping threats.

The high-maintenance pooch had a life of luxury from the git-go. She was bought at a Kennel Club pet shop on Lexington Ave. and traveled home in a Mercedes-Benz stretch limo, a source said. "Codie bought her to help Leona get over her grief over Harry's death," the source told the Daily News.

The luxe life continued, as Trouble accompanied Helmsley via private jet to her homes in Arizona and Florida, her 21-room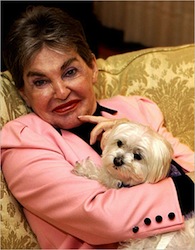 Connecticut mansion Dunnellen Hall, and Helmsley's duplex penthouse with swimming pool at the Park Lane Hotel on Central Park South.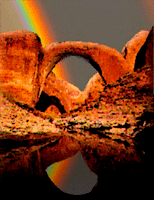 Helmsley, who cut two grandchildren out of her will and evicted her son's widow after his death, was often seen cuddling the canine, which was always impeccably dressed.

Helmsley wanted Trouble interred with her in the 12,000-square-foot family mausoleum in Sleepy Hollow Cemetery in Westchester County. That was not to be.

"You cannot bury pets in a cemetery," said Stephen Byelick, a member of the cemetery's board. "The same rules apply to mausoleums."
Well, they're together crossing RAINBOW BRIDGE.


State law prevents woman from being buried with pets
By ISABEL VINCENT and MELISSA KLEIN
June 11, 2011
No humans allowed. The final wishes of animal lovers to spend eternity with their furry little pals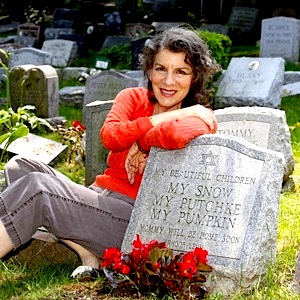 in a pet cemetery has been thwarted by state bureaucrats.

Bronx resident Rhona Levy, 61, has already planned to be buried at the Hartsdale Pet Cemetery in Westchester along with her dog, Snow, and cats Putchke, Pumpkin and Twinkie. Her wishes are in her will, and the headstone is already there with the inscription "Mommy Will Be Home Soon." It waits for her and cat Shaina, who is 10.

"I feel these little furry children are my children. Why not be with them? They're my babies," Levy said.

But state law says cemeteries are for people and pet cemeteries are just for animals. "The two shouldn't cross," said Richard Fishman, director of the state's Division of Cemeteries.

Fishman's April letter to pet-cemetery operators said the state Cemetery Board had ruled that any business that buries people must comply with state law and operate as a nonprofit. The pet cemeteries are run as for-profit businesses.

The Hartsdale cemetery is the final resting place of some 75,000 pets, including Mariah Carey's cat and former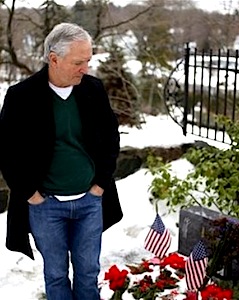 Met broadcaster Ralph Kiner's dog, and perhaps 700 of their devoted owners. The pet cemetery has allowed people to be buried there for decades, as long as they were cremated and their pets beat them to the grave.

Cemetery director Edward Martin (said its lawyers have always maintained that the human ashes "are no longer human" and therefore could be placed anywhere, including a pet graveyard. He said about 10 people a year want to be buried with their pets at the five-acre ceme tery. The burials cost $235 plus a one-time $1,800 payment for perpetual care.

Retired NYPD Officer Thomas Ryan wants to rest in peace with his wife, Bunny, and beloved Maltese pups -- BJ the First and BJ the Second. Instead, Ryan's ashes are sitting on a shelf at his sister's upstate home and his distraught family is seeking permission for the former Bronx resident's remains to rest in peace. The Korean War vet died in April.

"We had a family memorial service. Relatives flew in from Ireland. It was excruciating to go through all that and not be able to end it with a burial," fumed Ryan's niece Taylor York.
Rhona Levy photo: ANGEL CHEVRESTT
Ed Martin by the plot reserved for his family and their pets in Hartsdale photo: AP


NY Tells Pet Cemeteries To Stop Taking In Humans
HARTSDALE, N.Y.
June 11, 2011
A state agency has told New York's animal cemeteries to stop burying the ashes of pet owners alongside their
beloved cats, dogs and parakeets.

The order from New York's Division of Cemeteries comes as a growing number of Americans are deciding to share their final resting place with their pets.

The ruling has blocked at least one burial at the 115-year-old Hartsdale Pet Cemetery, which claims to be the nation's oldest. And it has upset a woman who had prearranged to have her ashes interred there along with five pets, four of which are already buried.
"Suddenly I'm not at peace anymore," Rhona Levy of the Bronx said Friday. "You want to be with the people you are closest with, your true loved ones. The only loved ones I have in my life right now are my pets, which I consider my children."
Levy, 61, said she has no backup plan and is hoping the state order will be reversed.

Taylor York, a law professor at Keuka College in Penn Yan, N.Y., said the state order compounded the grief in her family after the April death of her uncle, Thomas Ryan. Ryan's wife, Bunny, and their two dogs, B.J. I and B.J. II, are buried at Hartsdale. Ryan had arranged, and prepaid, to join them, York said. There's also a space for B.J. III, who's still alive. But Ryan's ashes sit in a wooden box at his sister's home because the state's new rule won't allow him into Hartsdale. "My mother is completely distraught over this," York said. "She breaks down in tears again and again, every time it crosses her mind. After watching her brother die, she has to go through this insanity?"

Hartsdale was ordered to stop taking in human ashes, it never allowed intact human remains, on Feb. 8, three days after it was featured in an Associated Press story about human burials in pet cemeteries. The order was issued statewide in April, said Lisa MacSpadden, spokeswoman for the New York Department of State, which includes the cemetery division.

She said that remains buried in human cemeteries benefit from state protections more so than if they are buried at pet cemeteries. For instance, she said human cemeteries qualify for the state-mandated permanent maintenance fund, which ensures that lots and cemeteries are maintained.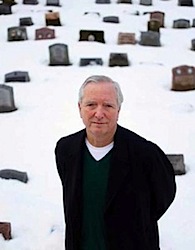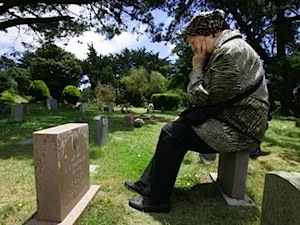 Hartsdale has an estimated 700 humans interred with about 75,000 animals. It has added 10 or 12 in each of the past few years, compared with three to five before, Ed Martin Jr. (left), the cemetery's president and director, said in February. The International Association of Pet Cemeteries and Crematories has also noted a recent increase nationwide.

The New York cemetery division said any cemetery providing burial space for humans must be operated as a not-for-profit corporation. And by promoting the human-interment service and charging a fee, $235 to open a grave and add ashes, Hartsdale was violating laws governing not-for-profit corporations, it said.
However, Martin says the pet cemetery is a private, for-profit business. And the Division of Cemeteries' own website says private cemeteries do not fall under its jurisdiction.
"It seems ridiculous we can't do it," Martin said Friday. "As of now, we've suspended the human part of it, but it's our position that they don't have the authority to do this." He said the service was an accommodation for customers and never raised significant revenue.

York, who has a law practice in addition to her teaching post, has sent the cemeteries division a legal memo detailing why she believes it cannot prevent human burials in pet cemeteries.
"The law is clear," she said. "There's no authority for this board to just arbitrarily impose nonprofit corporation law on a privately incorporated for-profit business. … If I have to file a lawsuit, then I'll file a lawsuit."
"My uncle wants to be buried beside his wife and what he considered to be his children and I'm not letting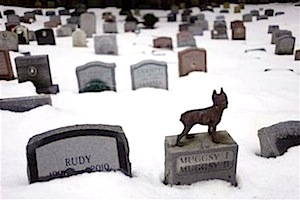 anyone stand in the way," she added. "His love for those dogs was just as real and just as strong as any parent's for any child."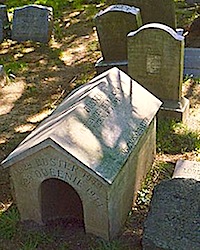 The state asked Martin to sign a pledge that Hartsdale had stopped human interments, but he has resisted. Instead, he asked the state to at least "grandfather" the cases of people who had already arranged to have their ashes buried with their pets.

MacSpadden said that request would be discussed at the next Cemetery Board meeting.
The state position could disrupt Martin's own plans. He said earlier this year he hoped his ashes would be added to a family plot, including a dog, at Hartsdale.
PHOTO CREDITS
Woman sits in front of a dog's grave at a pet cemetery
Jeff Chiu/AP
Headstones marking the graves of pets are spread throughout the Hartsdale Pet Cemetery
Seth Wenig/AP


Yelping pooches paintballed
By JAMIE SCHRAM and ANDY CAMPBELL
June 17, 2011
An uptight Swiss man was so annoyed by the ceaseless barking of a Brooklyn neighbor's dogs that he allegedly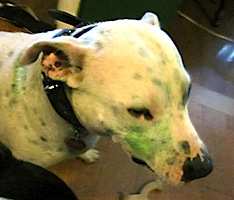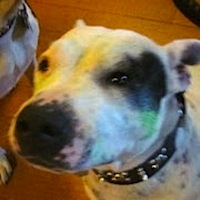 opened fire on the pooches with a paintball gun.

Daniel Lacin, 26, let off the rapid volley of splattering shots at two dogs loudly yapping at construction workers at around 11 a.m., Wednesday police said. "In Switzerland, we train our dogs not to bark," he allegedly told their owner, Peter Wojcik (below left).
Baby, a 1-year-old pit bull-terrier mix, got the worst of it, taking 10 paintball hits, including three to her face. Birdie (below right), a 3-year-old pit bull-mastiff mix, took five shots.
Wojcik, 32, said he was in the shower when he heard a "tat-tat-tat-tat" noise. "Then, I heard Baby squeal like a pig and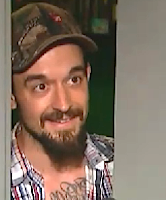 scream," he said. "I come out in a towel, and my dogs are covered in paint."

"I yelled, 'Who's the f - - king p- - -y shooting at my dogs?!' Then I see a guy up on the roof with a paintball gun. He says, 'Tell your dogs to shut the f - - k up.' "
When Wojcik complained about the dogs' injuries, he said, Lacin replied, "Your dog is not dead. What are you worried about?"
Lacin was arraigned yesterday on charges of reckless endangerment, criminal mischief, weapon possession and injuring and torturing animals. He was freed without bail. His lawyer, Elizabeth Latimer, said the charges should be dismissed.

"He's a very responsible person," she said. "And he's a dog-lover, for whatever it's worth. This is not a true animal-abuse case."
Photo Credits
Baby: Peter Wojcik
Wojcik, Birdie: CBS 2 stills


For the Executive With Everything, a $230,000 Dog to Protect It
By JOHN TIERNEY
MINNEAPOLIS
June 12, 2011
Don't call her a guard dog.

When she costs $230,000, as Julia did, the preferred title is "executive protection dog." This 3-year-old German shepherd, who commutes by private jet between a Minnesota estate and a home in Arizona, belongs to a canine caste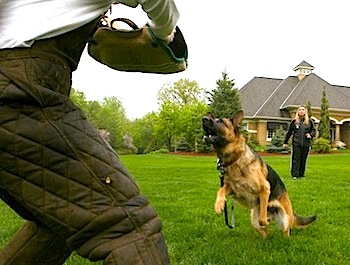 that combines exalted pedigree, child-friendly cuddliness and arm-lacerating ferocity.


Julia and her ilk have some of the same tracking and fighting skills as the dogs used in elite military units like Navy Seal Team 6, which took a dog on its successful raid of Osama bin Laden's compound in Pakistan. In fact, Julia was sold by a trainer, Harrison Prather (right), who used to supply dogs to Seal Team 6 and the British special forces.
But then Mr. Prather switched to a more lucrative market.
He and others in the high-end dog training business say prices have shot up thanks to the growing number of wealthy people around the world who like the security — and status — provided by a dog with the right credentials. Moguls and celebrities now routinely pay $40,000 to $60,000 for a well-bred German shepherd that is certified as an expert in the sport of Schutzhund, which means "protection dog." The price can go much higher if a dog does well at an international championship, as Julia did.

"She's a top deal," Julia's owner, John Johnson (right), said as she escorted him around the grounds of his 15-acre estate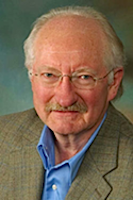 outside Minneapolis. "She's won awards. She looks at you, she's got the most beautiful face."
But $230,000?
"It's a lot of money," he said matter-of-factly. "It's the speed, the smartness, the quickness — and you would not believe the roughness that she has inside. She's like a little pit bull when she bites. She has that model face, and then opens the gums up and lets you have it."

Mr. Johnson said he got his first protection dog after receiving personal threats while he was running the Northland Group, a debt-collection company in Minnesota that he founded and eventually sold three years ago. Now he has six protection dogs, all German shepherds, and normally takes a couple in his car whenever he goes out.

"It's for both security and companionship," he said as Julia nuzzled his leg, looking like a gentle enough companion. But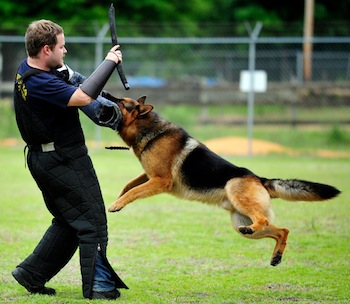 when an intruder emerged near the tennis court of his estate, all it took was one command, "Packen!" (the bite command from the German word for "seize"), to send Julia racing across the lawn.

She sunk her teeth into the intruder's arm, which was encased in padding for a demonstration, and hung on even as he lifted her off the ground in a vain attempt to shake free of her. She let go only upon being commanded and then stood guard over her new prisoner, barking and threatening to bite again whenever he made a move to escape, which he wisely did not try.
Julia's was a controlled ferocity, which trainers distinguish from the anger manifested by ordinary dogs. When two dogs try to intimidate each other, they stiffen, growl, bare their teeth and stare intently.
Protection dogs are trained to continue looking around and protecting their owners, not establish their own dominance. And, when commanded, they are supposed to switch instantly from attack mode to pet mode.
"The dog has to get along with children," Mr. Prather said. "The client is often a guy on his second family. He travels a lot, leaves his wife alone with the kids in a large house — maybe 30,000 square feet, so big you don't even know what's going on at the other side of the house. He wants peace of mind and a dog that his wife can handle. We don't sell tank-stoppers."

The price tag for a protection dog has risen because of increasing demand in the United States, Latin America (especially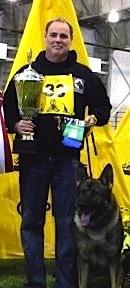 Mexico), the Middle East, Asia and other places, said Mr. Prather and Wayne Curry (left), the owner of Kraftwerk K9 in Rochester, Wash.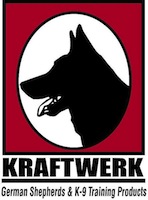 "I've turned down offers of more than $200,000 for one of my champion dogs," said Mr. Curry, who added that he knew of a dog that had sold for more than $400,000 because of its bloodline and breeding potential. (Although Julia's offspring most likely would have commanded top prices, Mr. Johnson said he had no time to breed her and instead had her spayed shortly after buying her in January.)

To clients who can afford the $50,000 price for a typical well-credentialed dog, there are lots of ways to rationalize the price. "When you compare the costs of a full-time bodyguard versus a dog, the dog makes a lot of sense," Mr. Curry said. "And the dog, unlike the bodyguard, can't be bought off."

Mr. Prather said one client, a well-known entertainer, came to him after first trying to ward off a stalker by hiring bodyguards. "The stalker stabbed one of the bodyguards, got out of jail and started showing up again," Mr. Prather said. "Then they got a canine, and they haven't seen the stalker since. People just have an innate fear of animals with sharp teeth. We don't want to be on the menu."

Mr. Prather's dogs are trained for three years in Germany before they go to South Carolina, where they receive further
training and are put to the test of family living. Before her sale, Julia lived for four months in the home of November Holley, the company's vice president and head trainer.

"I've probably trained a thousand dogs, and she's the best I've ever seen," Ms. Holley said. "The total package. Did absolutely everything you wanted, no questions asked. Good with kids, good with horses, good with cats. A perfect lady in the home."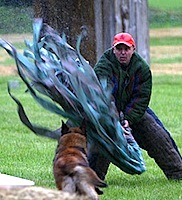 Julia also proved her mettle as a babysitter, Ms. Holley added. "If my daughter Kailee was outside in the woods, I'd say, 'Julia, where's Kailee?', and she'd go out and find her. She was like a person."

At her new home in Minnesota, Julia has a part-time trainer, Jeremy Norton (left), who also works as a firefighter in Minneapolis. Mr. Norton agreed that Julia was a special dog, but he smiled a bit uncomfortably when asked to explain the $230,000 price.

"It's in the eye of the beholder," he said. "That's as politic an answer as I can muster. I mean, Julia's nice, but that's half my house. There's no way to wrap your head around that."
Click √ on KRAFTWERK logo for website


Costly Guard Dogs
LETTER
June 17, 2011
To the Editor:

Re "For the Executive With Everything, a $230,000 Dog to Protect It" (front page, June 12):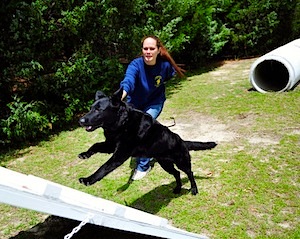 As a lifetime German shepherd owner and former breeder and exhibitor, I know that German shepherds possess wonderful traits. They are courageous, loyal, smart and would give their lives for their families. They are not, however, diseaseproof or bulletproof.

To spend $230,000 on a living thing that could be felled by illness or a bullet gives new meaning to the phrase "wretched excess."
If these people need a status security system, they could spend a fraction of that on a well-trained protection dog and have money left over to donate to one of the many worthy rescue groups trying to save abandoned and stray animals from the dire fates that await them on the streets or in kill shelters.
JUDITH ZINN
Laurel Hollow, N.Y., June 14, 2011


14-year-old girl beat dog with shovel, doused him with gasoline, then lit him on fire
BY MICHAEL SHERIDAN
Thursday, June 09, 2011
A 14-year-old girl is facing animal abuse charges in Missouri after hitting a dog with a shovel, then setting it on fire,

cops said.
The black Lab puppy named Phoenix suffered third-degree burns over 40% of his body and lost his ears in the horrific attack,

according to Fox 8 News in Kansas City.
An adult relative of the teen is also being charged with animal neglect for failing to get the dog medical care. Maria Alarcon (right) waited a day before taking Phoenix to a vet, police said. The 43-year-old claimed she did not get the dog help sooner because she couldn't afford it.



5 puppies in Paterson saved from stifling heat
BY CHRIS HARRIS
THE RECORD
PATERSON, N.J.
June 8, 2011
A pit bull mother and her five 2-week-old pups denned in a derelict house would have perished in Tuesday's stifling heat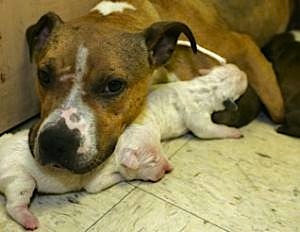 if not for the initiative of several residents.

After alerts by neighbors, city Chief Animal Control Officer John DeCando (left) recovered the animals from an abandoned house at 607 East 22nd St. on Tuesday.

In addition to the mother pit bull and her puppies, authorities removed six other adult dogs from the house.

DeCando said his office learned of the abandoned dogs after neighbors living nearby heard several barking dogs inside the deserted residence.

"They definitely would have been dead with this heat," says DeCando, who said mom and her pups are now doing fine and will have a second chance at life. "The mother and the pups were on the second floor of this building, with the sun beating down on them all day. Another day in there and they would not have made it," he said.

The puppies are so young they have yet to open their eyes, DeCando said. They will receive medical attention and will be cared for over the next two months by S.T.A.R.T. II, an animal rescue agency located in Wayne.

DeCando said he has been fielding calls all morning from people interested in adopting one of the five pit bull puppies, but the animals won't be ready for adoption until at least August. "S.T.A.R.T. II will foster these pups until they are old enough for adoption," DeCando said. "These pups are absolutely gorgeous. It's very disturbing knowing there are people out there that would leave these dogs like this. They could have perished if not for these concerned citizens. It's a happy ending."

DeCando, who has been Paterson's animal control officer going on 37 years, said that the home the dogs were found in has since been boarded up by the Department of Public Works. He did not know who owned the home, but said he'll be looking for whoever abandoned the dogs inside.

"I'd love to find them, because I'll be banging them with a bunch of tickets," DeCando said. "They'll get up to 40 tickets, each one carrying a six-month prison sentence and $1,000 in fines."
Photo of Pit and puppies: KEVIN R. WEXLER


Six Summertime Hazards for Dogs
By Casey Lomonaco, KPA CTP
June 7, 2011
Seasonal pet health hazards should be considered during the extreme temperatures of both winter and summer.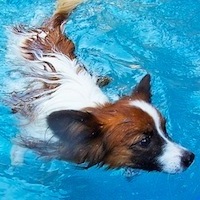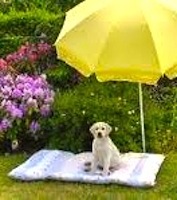 Keeping pets safe during the summer is easiest if you know what the risks are and how to manage them for your dog's safety.

The dog days of summer provide lots of opportunities for fun with your dog (camping, hiking, swimming, kayaking and backpacking, to name a few) but also bring a unique set of health hazards and risks pet owners should be aware of; including, though not limited to: dehydration, burned pads, parasite infestation, heat stroke, leptospirosis, and seasonal allergies.

Six Common Summer Hazards for Dogs

1. Dehydration
One of the best ways to keep your dog safe in the summer time is by providing lots of cool, clean, fresh water. Consider preparing low sodium chicken broth or yogurt ice cubes, and introducing canned dog foods (best when frozen in a Kong!) to increase the moisture content in your dog's diet.

2. Burned Pads
Under the summer sun, asphalt on sidewalks and streets can heat to a temperature that can burn a dog's paws.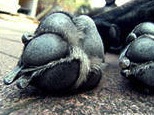 To avoid scorched paws, walk your dog very early in the morning or in the late evening when the streets have cooled off. If you must walk your dog during the day, dog booties can protect his feet. Always put your hand down on the asphalt for about thirty seconds - if you must pull your hand away because the street is too hot, it is too hot for your dog to walk on without hurting his paws. If you don't want your hand on the street for thirty seconds, your dog probably does not want his paws on it for thirty or more minutes of walking.

3. Parasites
Summer is the season for fleas, ticks, and mosquitoes; pests which can present a minor discomfort to your dog at


best and at worst may be life threatening or cause self-mutilating behaviors. Feeding your dog a high quality diet, without preservatives or chemicals will build his immune system, making him generally more resistant to parasite infestation. There are a wide variety of preventatives on the market, including chemical spot-on treatments, repellent shampoos, essential oils, and flea/tick collars; talk to your vet to see what she recommends for your dog. Cleaning your house frequently and keeping your dog well groomed will also reduce the risk of parasite infestation.

4. Heat Stroke
Heat stroke is a serious risk to dog's health - in worst case scenarios, it can be fatal. You can prevent heat stroke by

restricting your pet's exercise during the hottest hours of the day (early morning or late evening are the best times for exercise during the summer), by making sure he is well hydrated, providing cool places for him to relax, providing opportunities to swim, cooling mats, and by never leaving your dog unattended in the car during summer heat.

Many dogs die annually in hot cars. Even if your windows are cracked or you park in the shade,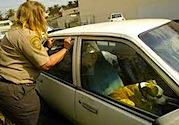 heat can build quickly in a car in the summer, turning it into an oven. If it's 95 degrees at noon and you leave your windows cracked, the temperature in your car may still rise as high as 113 degrees. This is a recipe for disaster for your dog. If you must leave your dog in the car for any period of time, the air conditioning should stay on. Leaving a dog to die in a hot car is not just a health risk for your dog, but may be cause for animal cruelty charges in some area. The solution? Don't leave your dog in a hot car.

5. Leptospirosis
Leptospirosis is contracted through bodily fluids or tissue and can be transmitted through direct (as in the case of a bite or

ingestion of flesh) or indirect contact (through water sources, food, etc.) with an infected animal. Stagnant waters are a common source of leptospirosis bacteria. Lepto can cause permanent health problems or death if not treated quickly. Symptoms include fever, vomiting, trembling/shaking, lethargy, anorexia,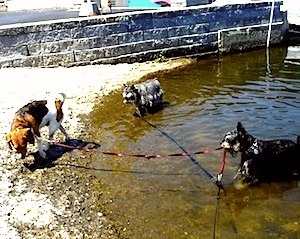 tenderness of joints and muscles, and increased water intake. If you suspect your dog has lepto, get him to a vet right away, an emergency vet if need be. There are vaccines for lepto but they do not prevent all strains and can cause significant adverse reactions. Talk to your vet about
weighing the risk of infection with the risks associated with the lepto vaccine.

6. Seasonal Allergies
Your dog may be allergic to one or more seasonal items, which include fleas, grass and various plants, and mold. If you suspect your dog may have seasonal allergies, is scratching and perhaps losing fur, a visit to your vet is recommended. Here is a great website where you can learn more about the various kinds of allergies affecting dogs and treatments for canine allergies in any season.
About the Author: Casey Lomonaco graduated with distinction from the Karen Pryor Academy for Animal Training and Behavior. She owns Rewarding Behaviors Dog Training in Binghamton, NY. Keep up with Casey by visiting Dogster's Dog Training Guide.
Two worthwhile COOLERS to look into for your Dog in heat
KOOL COLLAR

SWAMP COOLER VEST

Click √ on images for information and ordering

Bay Shore Firefighters Rescue Dog Trapped On Roof For Hours
BAY SHORE, N.Y.
June 6, 2011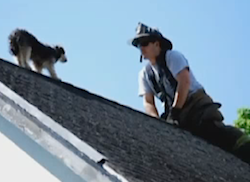 It was quite a terrifying morning for a little puppy named Rosie. Apparently, she decided to go for a sky-high adventure on her dog-sitter's roof. Getting to her precarious perch was the easy part, but firefighters had the tough job of saving her life, reports CBS 2's Hazel Sanchez.

We've all heard of a 'cat on a hot tin roof,' but what about a dog?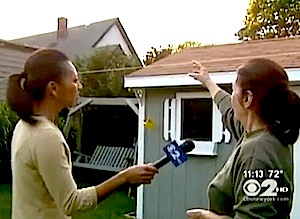 "Never in my life, ever, did we see anything like this," neighbor Pat Baker said.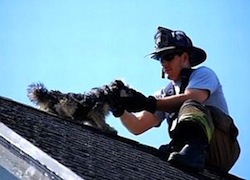 "Who would expect that you would see a dog on a roof?"

That's exactly what Baker and her husband spotted on top of their neighbors' house. "At first, like i said, I thought it was an owl or something," Baker said.

It was Rosie, a tiny mixed breed that had been trapped on the roof for at least two hours. The neighbor's son was watching Rosie for a friend when she escaped.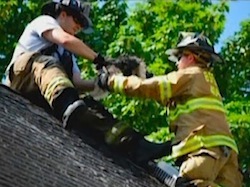 Bay Shore firefighters Michael Ippolito and Tom Komoroski came to the rescue. "Our first concern was it was a very steep roof, so we didn't want her to get scared and run down, possibly slip and fall," Komoroski said.

Lieutenant Ippolito straddled the 30-foot roof and slowly inched his way toward Rosie."Saw the dog, seemed pretty terrified, shaking. I went up, calmed the dog down…I just kind of put my hand out and let the dog smell me, and with that I just grabbed the collar and pulled her in," Ippolito said.

"I'm just glad the dog got down without anybody getting hurt, the dog getting hurt – just doing what we're told," Komoroski said.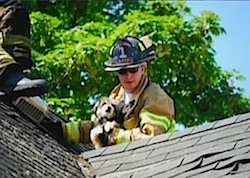 So how did Rosie get up there? The dog-sitter said the answer was pretty simple – Rosie was on the second floor and jumped out a rear window onto the roof.

"It was a little nerve-wracking," Baker said. "The firemen, they handled it great."

After a few scary hours atop a roof, things are looking just rosy again for the adventurous pup.


BOOKSHELF
By SAM ROBERTS
June 5, 2011
The Dogs of Central Park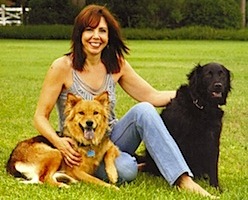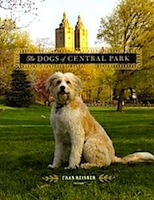 It is billed as "a photographic love letter to dogs." In "The Dogs of Central Park" (Universe Publishing, $19.95), the photographer Fran Reisner writes that she has never seen so many in one place. During seven visits to New York, she captured on film a vast assortment of breeds and mutts, purebreds and rescue dogs, and presents them in vivid color.
The Health Department estimates there are 500,000 dogs in the city.
Among those she introduces are "Lenny, the world traveler; Scheki, the three-legged beauty rescued from Israel; Charley, the certified Delta Dog; Daisy, whose eyes inspired Roberta Flack to stop and sing to her; Gertrude, a pit bull mix who was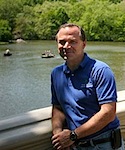 rescued by Bernadette Peters."

In the preface, Adrian Benepe (right), the city's parks commissioner, says:
"Let Maine have its moose and Florida its manatees! In the heart of Manhattan, it takes a dog to understand the beauty of autumn leaves, the thrill of new-fallen snow and the promise of flowers on a rainy spring day."


'For the Dogs' Has a Whole New Meaning
By ANDREW MARTIN
ORLANDO, Fla.
June 4, 2011
Lisa Cornish is rattling off today's menu:

• Pan-seared duck with brown rice and blueberry compote.
• Roasted turkey with butternut squash and russet potatoes.
• Salmon with black-and-white quinoa.

Delish. Just keep in mind that all of this, right down to those banana and yogurt health bars, is dog food. Not mere Alpo, mind you — not by a long shot. And to prove it, Ms. Cornish, who works for a company called Petcurean Pet Nutrition, will give you a taste.

If you're wondering why anyone would even consider noshing on dog chow, you haven't been to the Global Pet Expo here, where the impresarios of America's thriving, multibillion-dollar pet economy profitably ply their wares.
If there is a pet heaven, this could be it.
Even as the economy for us humans bogs down again, the pet economy has proved remarkably resilient to a weak housing market, high unemployment and those diminished 401(k)'s. The industry has continued to grow through the recession, albeit at a slower pace, and last year, Americans spent a record $55 billion on their pets, according to the market research firm Packaged Facts, more than the gross domestic product of Belarus.
Wherever the stock market goes — and lately, it has been going down — this nation seems to be in the thrall of a great bull market for pets. And high-priced, "human grade" pet food is only the beginning.

Pet owners, or "parents" in industry parlance, are being sold on human-style luxuries and medical care. There are stylish rain slickers, organic foods and even antidepressants for today's pampered cats and dogs. If more evidence of this boom were needed, consider Neuticles, prosthetic testicles for neutered dogs and cats, at about $1,000 a pair, which, their designers say, help "your pet to retain his natural look, self esteem and aids in the trauma associated with altering."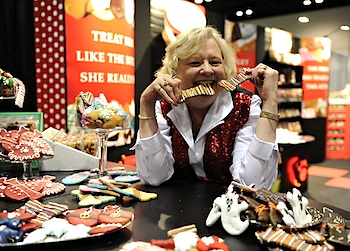 Make no mistake: this is big business, as a visit to the Pet Expo here shows.

Over at one booth, Debbie Bohlken, owner of Claudia's Canine Cuisine, sits behind a table of brightly-decorated cookies and cakes that wouldn't look out of place in a bakery. All of these treats are for dogs. She sells her products under the slogan: "Treat Her Like the Bitch She Really Is."

"Will you try one?" she asks. Her dog biscuits, it turns out, taste a bit like ginger snaps.

Elsewhere, manufacturers are marketing foods with ingredients worthy of a Michelin-starred restaurant: pheasant, freshwater trout, yak's milk, organic pumpkin — the list goes on. There is much more to this than food. At the Petzlife booth, one of the owners, Steve Tibbetts, explains that his oral spray is made from "human-grade" ingredients that keep a dog's teeth and gums healthy and fight dog breath. He says it works for cats, too. And apparently, for people: Mr. Tibbetts sprays the stuff into his mouth. Twice. "People are just ga-ga over their pets," Mr. Tibbetts says. "They'll spend money on their pets before they spend money on themselves."

The growth in the pet market last year was driven in part by a 7 percent increase in veterinary services. America's pet population, like its human one, is living longer. Human medical technologies are increasingly being used for pets. Dogs' and cats' owners — particularly those without children at home — are taking better care of them, both medically and nutritionally, experts say.

"Pet owners aren't just looking to provide a home for their pets," says Bob Vetere, president of the American Pet Products Association. "They are investing in their pets' quality of life. Oftentimes they do this at their own expense, cutting personal expenses, but not those affecting their faithful companions."

Jessica Taylor, managing editor of Petfood Industry, says that when she started at the magazine four years ago, the pet food industry lagged human trends by a year or more. Now, it is just six months behind, or less. She predicts that blueberries and pomegranates, whose antioxidant wonders have been marketed to humans in recent years, will be the next big thing in pet food.

THE pet industry has long considered itself recession-resilient, and it proved just that during the recent downturn, despite some bumps along the way. For instance, shelters were swamped with pets that were given up by owners who apparently could no longer afford them. Fewer people bought pets, in part because pets are often acquired after a home purchase, and there were considerably fewer of those.

Sales growth of pet products slowed, particularly among "hard goods" like leashes and bowls. But they were still up — which is more than you can say for many industries. Sales growth of natural pet products slowed to a relatively meager 6 percent in 2009, compared with 43 percent in 2007, according to Packaged Facts.

Analysts say the pet industry will continue to rebound, driven by demand for veterinary care and health-related products, including premium treats and chow for dogs and cats.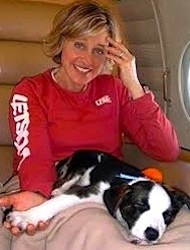 "I'm still very bullish on natural and organic," says David Lummis, senior pet market analyst for Packaged Facts, noting that such products account for about 7 percent of pet food sales. "There is still a lot of growth there." In addition, he notes that expected demand for luxury pet products is strong enough to lure companies and even celebrities into the business. Among them: Martha Stewart, Ellen DeGeneres, Fisher-Price and General Nutrition Center, which now offers health supplements for pets.

Wall Street is bullish, too. Shares of PetSmart, the pet store chain, are hovering near a record high, at $43.46 a share. In its most recent quarterly earnings report, the company said same-store sales had increased 6 percent over the quarter a year earlier.

PetSmart's main competitor, Petco, is privately owned and doesn't publicly report its earnings. But Jim Myers, Petco's chief executive, says his company did not have a single negative quarter throughout the recession. Fewer people traded up to more expensive items during the downturn, but he said they didn't trade down, either, sticking with a "premium and higher-level range of food products." "Our perspective is that, thankfully, we are in a pretty emotional category," Mr. Myers says.

At a Petco store in West Orange, N.J., natural and organic products occupy more than half the aisles set aside for dog and cat food. A sign hanging from the ceiling reads, "It's all natural: the very best natural products for your pet."

A representative for Blue Buffalo dog food, Gina Corbosiero, is to pitch an array of products, which she says are "holistic" and contain antioxidant pellets that are "cold pressed."

Blue Buffalo's dog food costs as much as $4 a pound, but it isn't the most expensive line on these shelves. Royal Canin makes dog food for specific breeds. Its Shih Tzu line sells for $6.80 a pound. Lowly Pedigree, by comparison, costs 50 cents a pound.

It's all too much for Mike Pinkard, 46, who was dispatched to buy some food for his daughter's new pit bull-Labrador retriever puppy, Taz. Asked what he will buy, he says: "I have no idea. It's changed so much from when I had a dog." When Mr. Pinkard was a kid, he says, "It was regular dog food. Make sure you give them water and exercise and you are in good shape." He settles on a bag of Nature's Recipe, a midprice natural brand.

Are our pets healthier for all of this? Tony Buffington, a professor of veterinary nutrition at Ohio State University, says his students have studied the diet history of thousands of animals and have not yet determined that one pet food is better than another. "We have been unable to distinguish an outcome in healthy animals eating a wide variety of foods," he says. Asked about the variety at megastores like Petco, he says, "I don't even go in there anymore. I wouldn't know where to start."
He adds: "If you put them all in a plain brown bag, you'd probably be fine with any one of them."

ABOUT 62 percent of American households have a pet, with dogs accounting for 40 percent of the total. Cats are second, at 34 percent. Dog and cat ownership has continued to grow slightly in recent years, even as the popularity of other types of pets, like birds, fresh-water fish and reptiles, has declined But the vendors at the Global Pet Expo, held at the Orange County Convention Center here in April, are betting that pet owners will splurge again.

One vendor is offering treadmills and treadwheels — essentially oversize hamster wheels — that let dogs exercise indoors, without the indignities of cracked sidewalks or rain.

There are "eco-friendly" pieces of furniture, grooming products and wipes, the wipes made from organically grown bamboo. An Israeli firm hawks dog shampoo containing Dead Sea minerals. Another, Pet Pop of Australia, promotes a vitamin-infused "mountain-spring water" for dogs. The price: $3.30 a bottle, about as much as a gallon of milk.


"We actually saw that there was a gap in the market for beverages for dogs," says Bonnie Senior, a manager at the company. Then there is Jenn Mohr, who says she combined her love of dogs and love of candles to create Sniff Pet Candles. Made of "100 percent organic natural ingredients," the aromatherapy candles have names like "Day in the Hamptons" and "Field of Dreams" and "promote your dog's optimum health and well-being," her company says. Ms. Mohr even designed a candle to address the flatulence of Rufus, her Rhodesian ridgeback. Made with floral ylang-ylang, white tea, myrtle and fennel, the "Fart & Away" candle "won't completely stop them," Ms. Mohr says. "But it will help." The price: $28.

Aromatherapy candles aside, pet food, rather than pet extras, dominates the expo. Many vendors were pushing the idea of human grade pet food. Nummy Tum Tum, which sells canned organic pumpkin and sweet potato for pets, acknowledges that the line between pet and owner has been blurred. Last fall, amid a pumpkin shortage, people called to ask if it was O.K. to use Nummy Tum Tum to make pumpkin pies.

Answer: Sure. Daniel Stockton, national sales manager, says the company that makes Nummy Tum Tum makes canned pumpkin for pies, too. It simply switches the label. Both are simply pureed vegetables.
"What you can do is make some pies out of it, and leave the cans on the counter after everyone has eaten to freak people out," Mr. Stockton says.
Canine Caviar Foods says it makes "the only alkaline-based dog food in America that was specifically designed to prevent cancer." The ingredients include canned beaver, duck and venison tripe for dogs and cats, as well as a variety of "free-range, grass fed buffalo" treats for dogs.

The Honest Kitchen is offering dog food with names like "Zeal" and "Verve" and lists the provenance of the ingredients. There is organic, fair-trade quinoa from Bolivia and "wild, line-caught Icelandic haddock." Its food is "gently dehydrated" to preserve it.

Hill's Science Diet promotes prepackaged meals to help slim down tubby dogs and cats. American pets, it turns out, have weight problems just like many of their owners.

"We show you how to feed your animal to lose weight," says Mike Gooch, a sales manager for Hill's Science Diet. "It's really kind of a paradigm shift in how you control the weight of the animal."

Of course, it would be easier — and substantially cheaper — to feed pets less or take them for longer walks. But Mr. Gooch said that simply isn't happening for pets or owners. "I would like to see us eat less McDonald's and Hardees," Mr. Gooch quips.

Bravo Raw Diet is peddling raw food for pets, which, along with refrigerated pet food, is among the hottest trends in the business. Bette Schubert, a co-founder, says dogs that eat raw meat diets — much like their wild ancestors — are healthier than those that eat processed kibbles.

Over at the Del Monte booth, Don Terry and Daniel Caulfield take all of this in with an air of bemusement. Del Monte makes old-line dog food like Kibbles 'n Bits, Gravy Train, Milk Bone and Snausages. Neither seems too worried about all these organic and holistic upstarts. "Do you know how many Milk Bones we sell compared to these companies doing $2 million a year?" Mr. Terry asks. "Dogs have lived a long time on Kibbles 'n Bits and Gravy Train."
Mr. Terry, however, isn't about to pop a Snausage into his mouth.
The idea of eating your dog food to prove its wholesomeness didn't originate at the Global Pet Expo. Paul Newman sampled his organic dog food on "The Tonight Show" in 2006. The audience howled.

These days, pet food makers are eating their own products to make a point and close a sale, wisecracks aside. Ms. Bohlken, of Claudia's Canine Cuisine, says she ate all sorts of dog treats while tweaking recipes for her products, which now include cookies and microwaveable cakes for dogs. Even now, she says, she will suck on a Puppy Pop when she has a sore throat.

Up in Brooklyn, Hanna Mandelbaum and Alison Wiener spent March dining on their dog food, Evermore, a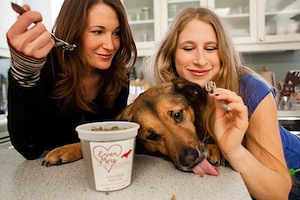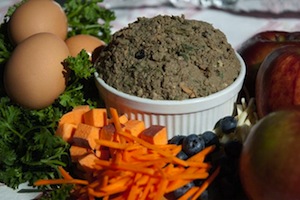 brown mush made from beef hearts and chicken livers, among other things. "My business partner really enjoys the taste," Ms. Mandelbaum says. "For me, it was a little bit more an acquired taste."
The gimmick generated a huge spike in sales but came at a price: relentless ribbing from friends.
Says Ms. Mandelbaum:
"They want to know if we have a sudden urge to sniff each other's butt."
Global Pet Expo photos: Gary Bogdon for The New York Times


Handicapped Brooklyn man with pooch in tow wins $20K bias suit against city
BY BARRY PADDOCK AND REUVEN BLAU
Wednesday, June 1st 2011

A handicapped Brooklyn man's bark is worse than his sight.

Charles Romo Jr. recently was awarded more than $20,000 by a city judge after complaining that he was barred from entering a state building to claim his benefits while toting his Italian Greyhound.

Romo, 47, is blind in one eye - but his pooch, Ramses, is not a guide dog. Ramses is registered as a service dog with the Health Department because he helps Romo with 9/11-related posttraumatic stress disorder.

That didn't fly with ISS Security guards, who said the building allows visitors to have only service dogs for the blind.

When Romo was stopped June 30, 2009, in the lobby of 55 Hanson St., he did not have his papers showing Ramses was a service dog. A heated dispute ensued.

One of the guards demanded that Romo disclose his disability, Romo testified at a February 2011 hearing. A guard claimed that Romo spat at her as the argument escalated.

In an effort to calm the situation, the building manager moved Romo into his office and called Romo's case manager, who was handling his visual impairment benefits under the state's Vocational and Educational Services for Individuals with Disabilities program.

Romo submitted his paperwork and was then escorted out of the building.

He filed a complaint with the city Commission on Human Rights, alleging that he'd been discriminated against.

"I find it that everywhere else people are respectful of my service dog, but in New York, a lot of people just don't care," he told the Daily News.

Administrative Law Judge Alessandra Zorgniotti agreed.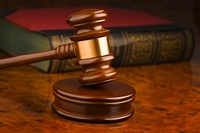 "The level of emotional distress suffered by Mr. Romo, even though it was based on one instance of discrimination, is significant and an award at the high end of the range is appropriate," she ruled April 12.

She recommended the security company cough up a $15,000 civil penalty to the city and pay Romo $20,000 for "mental anguish" and $360 in actual damages to cover the cost of his airfare back home to Houston, where he went to visit relatives for comfort. The decision was forwarded to Human Rights Commissioner Patricia Gatling, who will make a final ruling.

Romo said he began suffering from posttraumatic stress disorder after 9/11. He was living in Jersey City at the time and his roommate, John Willet, was killed in the attacks on the twin towers.

It became difficult for him to walk past large buildings and go into elevators without his doctor-prescribed service dog, Romo said.
But his neighbor across the hall in Crown Heights said the dog has its own issues with stress. "You know how dogs suffer from separation anxiety?" said Troy Benning, 32. "The dog is always in the apartment barking. He's not with the dog all the time.


Get healthy with nature's personal trainers
By JACK KELLY
From the Pittsburgh Post-Gazette
Distributed by Scripps Howard News Service
June 1, 2011
People who own and walk dogs are 34 percent more likely to meet federal benchmarks for physical activity,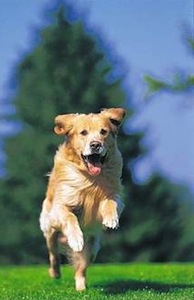 according to a study led by Michigan State University, published recently in the Journal of Physical Activity and Health.

The study indicated that people who walked their dogs walked about an hour longer per week than people who owned dogs but didn't walk them. "We found people who walked their dog also had higher overall levels of both moderate and vigorous physical activities," said Mathew Reeves, an epidemiologist at Michigan State.

A study at the University of Missouri in 2009 found that senior citizens go for longer walks, and walk faster, when their companion is canine rather than human.
No special equipment needed
Dr. Charles Sturm, a family-medicine practitioner at West Penn Hospital, Forbes Regional Campus, in Monroeville, Pa., owned and walked a dog for 13 years.

"We walked 20 to 25 minutes in the morning and up to an hour in the evening," Sturm said. "Even longer on weekends."
He added, "It's a very easy and convenient way to exercise. No special equipment is needed. You don't have to drive somewhere or go to a sports field to participate."

Dr. Dawn Marcus, a neurologist and pain researcher at the University of Pittsburgh Medical Center, has written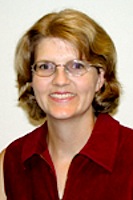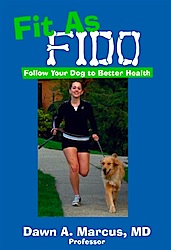 a book, "Fit as Fido," which asserts that dogs can teach us a lot about healthy living.
"Dogs really are nature's personal trainers," Marcus told the Pittsburgh Post-Gazette. "They model fitness behaviors, and behaviors for eating and socializing, too."
Dogs are always eager to go for walks, she said. "Unlike your human exercise buddies, dogs are not going to beg off" if the weather is bad.Following our dogs' example

In addition to an eagerness to exercise regardless of weather, "dogs love sleep," Marcus said. "People who don't sleep are more likely to have diabetes, high blood pressure." And when dogs are on their walks, they stop to socialize with other dogs, she said. "Stopping and saying hello to other people is important to human health as well," Marcus said. "Research shows social interactions are essential to human health."

In addition to benefiting from following the example of dogs, we'd be healthier if we treated ourselves the way we treat our
dogs, she said. Most dog owners feed their pets healthy food, and see to it that they don't overeat.

"The other thing we learn from our dogs is an attitude for approaching life," Marcus said. "The dog is always wagging his tail and is eager to go out."

The Michigan State study indicated that younger and older people are more likely than middle-aged people to walk their dogs, and that larger-breed dogs are taken for longer walks than are smaller dogs.
Click √ on book cover to order from Amazon.com


Some large Labrador, whose parents obviously neglected his lunch
CINDY ADAMS
June 1, 2011
So this elegant blonde of a certain age took takeout from a 58th Street coffee shop. Chanel bag swinging,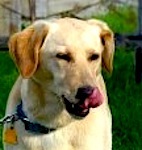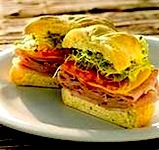 Manolos clicking, onto the street she strutted -- plastic bag of edibles dangling from her hand.
Down the block came a major tug. Some large Labrador, whose parents obviously neglected his lunch, was eating through her ham and cheese with tomato and mayo and already barking for seconds on the sponge cake.
Only in New York, kids, only in New York.


Doggie death row
Insiders condemn shelter
By PHILIP MESSING
May 31, 2011
They're marked for death -- just to cut costs and save cage space.


Homeless dogs with the slightest coughs are routinely fast-tracked for execution at the cash-strapped Animal Care and Control shelter in East Harlem, multiple inside sources tell The Post.


"There's no doubt that animals are being labeled as being sick or dangerous so they can be killed more quickly," said Emily Tanen (right), a former paid staffer at ACC's shelter at 326 E. 110th St. "Dogs come in healthy, and within a few days, they're dead. As soon as they start coughing, we're allowed to kill them and say it's 'disease euth.' "

The unwritten policy is designed as both a space-saving measure and an end-run around charity-funding rules, charge Tanen and two current Manhattan ACC workers who spoke on condition of anonymity.

The otherwise healthy dogs simply suffer from curable kennel coughs, a common animal-shelter malady, the sources say. The illness -- contagious to other dogs and marked by a runny nose, coughing, sneezing and lethargy -- can be cured if a dog is isolated and placed on a 10-day regimen of antibiotics. But each night, anywhere from a few to more than a dozen dogs are quickly shunted onto the shelter's "euth list" for euthanasia the next morning -- with kennel cough as the most common death-penalty offense, say Tanen and the two workers.

Charities that provide vital funding to the shelter -- on condition that dogs won't be killed solely for space reasons -- are told the dogs were killed due to "disease," these insiders say.

Tanen, a respected anti-euthanasia activist, was fired May 13 and is director of Project Pet, a private animal organization she founded three years ago.

She says that she was only told, "It's not working out," when she was fired, but that it followed a dispute over her sending out adoption photos of dogs posing with people, which was against policy. The ACC refused to say why she was fired.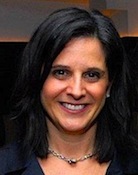 Julie Bank (left), executive director of ACC, which also runs shelters in Brooklyn and Staten Island, dismissed criticisms about the shelter's euthanasia practices as baseless, noting the organization rescues about 40,000 animals annually. "Last year, over 17,000 animals got out of our building alive," she said. "So the thought that we are not proactively trying to get the animals adopted is not accurate."

The agency's Web site also notes that the number of euthanized dogs has fallen dramatically in the past five years, dipping from 4,824 killed in 2006 to 2,226 last year.

But Tanen and the other staffers argue that the statistics can't disguise that dogs are still routinely being killed more quickly than can be humanely justified.


Viral Outbreaks in Dogs Yield Clues on Origins of Hepatitis C
By CARL ZIMMER
May 30, 2011
Hepatitis C is, in some ways, a high-profile disease. Worldwide, an estimated 200 million people are infected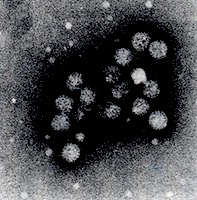 with the virus. Some of them will suffer cirrhosis, liver cancer and even death. Celebrities like Steven Tyler (left) of Aerosmith and "American Idol" have spoken publicly of their infections. But mysteries still shroud the disease.

Typically spread through drug injections, blood transfusions and sexual contact, hepatitis C can quietly cause liver damage for 20 years or more before victims become aware that they are ill. "Worldwide, it's causing devastation," said Brian Edlin, an epidemiologist at SUNY Downstate Medical Center in Brooklyn.

Its origins are even more puzzling. Hepatitis C is a distinct disease from hepatitis A and B; it belongs to an entirely different virus family that includes diseases like West Nile fever and yellow fever. Scientists have searched for years for related viruses in animals to figure out how it evolved into a human disease.

"Identifying the species reservoir of hepatitis C — one of the most common and deadly of all human viruses — has been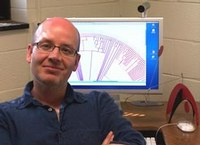 something of a holy grail in studies of viral evolution," said Eddie Holmes (right), a virologist at Penn State University.
Now scientists have gotten an important clue, finding a close relative in an unexpected host: dogs.
The discovery, published in Proceedings of the National Academy of Sciences, "represents a major step forward," said Dr. Holmes, who was not involved in the research. The finding came as a surprise to all the scientists involved. Researchers at Pfizer were investigating virus outbreaks in dogs in shelters across the United States. They swabbed the noses of dogs sick with respiratory diseases and searched for viruses. In some cases they could not isolate a known virus, so they sent samples to the Center for Infection and Immunity at Columbia University, where researchers specialize in finding new viruses.

The Columbia center found that six of nine dogs in one outbreak and three of five in another shared the same unknown virus. Nasal swabs from 60 healthy dogs showed no sign of it.

Amit Kapoor, a Columbia virologist, compared the genetic material of the new virus to known ones. His analysis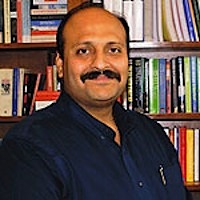 revealed it was closely related to the hepatitis C virus (HCV for short). "I was not expecting anything like HCV," Dr. Kapoor said. Like many other researchers, he assumed that it had evolved from a primate virus, because chimpanzees can be experimentally infected with hepatitis C.

But as Dr. Kapoor and Peter Simmonds of the University of Edinburgh analyzed more genetic data, the link continued to hold. Dr. Kapoor and his colleagues have called the new virus canine hepacivirus, or CHV for short.

The Columbia researchers collaborated with hepatitis C experts at Rockefeller University in New York to compare the two viruses. Canine hepacivirus infects the airways of dogs and is present at low levels in the liver.

Based on the genetic similarity of the two viruses, the scientists estimate that they share a common ancestor that lived 500 to 1,000 years ago. "It's really quite rough," said W. Ian Lipkin, the director of the Center for Infection and Immunity and an author of the journal article. "This is not something that happened recently, but it didn't happen hundreds of thousands of years ago."

The researchers see three possibilities for the origin of the viruses. The least likely is that dogs acquired hepatitis C from humans. Another possibility is that dogs and humans both acquired the virus from an unknown animal. This is the sort of evolution that gave rise to the 2004 outbreak of SARS. At first scientists found the virus in the catlike palm civet of Southeast Asia. But later research revealed that the virus actually started out in bats and then spread to palm civets and humans.
A third possibility — one favored by Dr. Kapoor — is that the virus started in dogs, and then evolved into a liver-infecting disease in humans.
"The evidence we have favors an origin in dogs," Dr. Kapoor said.

To test these alternatives, Dr. Kapoor and his colleagues plan to search for hepatitis C-like viruses in dogs from other countries, as well as in foxes and other species of carnivorous mammals.


Even before that mystery is resolved, however, researchers expect to see some benefits from the discovery of canine hepacivirus. In the current issue of the journal Nature, Dr. Edlin (right) argues that much more needs to be done to fight the hepatitis C epidemic.

Along with better surveillance, he sees a need for research into antiviral drugs as well as vaccines. (Currently there is no commercially available hepatitis C vaccine.) Researchers may now be able to study CHV in dogs to get insights into hepatitis C in humans.

"I'm sure this will be helpful," Dr. Edlin said.


Miracle twister pup
By JENNIFER FERMINO
May 28, 2011
There's no place like home for this brave little pooch!
A miracle dog who was sucked away in a deadly Alabama tornado crawled back to the ruins of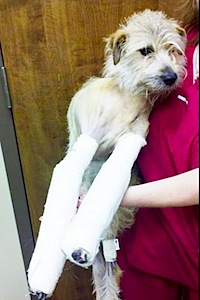 his owners' home with two badly broken legs nearly three weeks later, wagging his tail with joy at the sight of his shocked family.
The owners, who lost nearly everything in the twister that devastated North Smithfield on April 27, burst into tears upon seeing their dog, Mason, perched on what was left of their front porch.

Now the 1-year-old terrier mix is on the yellow brick road to recovery after undergoing surgery to fix his legs.

"He's doing great," said Dr. William Lamb, the Birmingham vet who has been tending to Mason for free since the pup was found on May 16.

Mason will be returned to his owners, who want to remain anonymous, in a few weeks.


Police Search For Vandals After Damage To 9/11 Rescue Dogs Statue
LINDENHURST, N.Y
May 27, 2011
Police on Long Island were hunting for vandals who knocked over a 300-pound monument dedicated to 9/11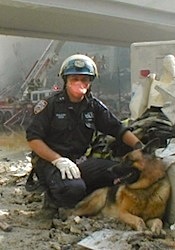 rescue dogs. The cement statue in Lindenhurst is modeled after Hansen, a German shepherd who spent 150 days searching through the rubble of Ground Zero.

Retired NYPD officer Steve Smaldon, who was Hansen's handler, said he is perplexed by the damage. He said it's like going into a cemetery and knocking over gravestones.

Police weren't sure if the statue was targeted or just the subject of random vandalism but Smaldon thinks it was intentional.
"A garbage can was used to get over the fence, because it's locked up at night, and they went over and that's the only thing that was touched, they spent their time to smash it into many pieces," Smaldon told 1010 WINS. "I can't believe that somebody would not respect 9/11 and not understand 9/11 and do something like that."

Smaldon said the statue is "totally unrepairable" and will try to raise money to build a new one.

Hansen died in 2004 at age 11.

In addition to the statue, the park has plaques dedicated to eight Lindenhurst residents who died in the 9/11 attacks.
| | |
| --- | --- |
| | |
If you're interested in the effort to rebuild the statue you can e-mail Smaldon at
nyhansenpdk9@aol.com.
Photos: Steve Smaldon


Sloppiness Aside, Dogs Are Sophisticated Drinkers Too
The great dog-cat liquid lapping investigation continues
By SINDYA N. BHANOO
May 26, 2011
Late last year, researchers from the Massachusetts Institute of Technology used high-speed photography to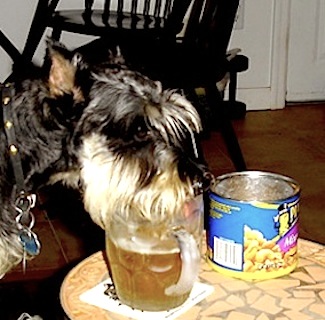 describe the elegant way in which cats lap up liquid with the tip of the tongue, seemingly defying gravity. Dogs, on the other hand, form a cup with the tongue and scoop up liquid, the researchers said, spilling quite a bit of it.

Not so, according to Alfred Crompton, a zoologist at Harvard, and Catherine Musinsky, his assistant, who used high-speed light videos and X-ray videos to demonstrate that dogs and cats actually use the same mechanism to drink. They report their findings in the current issue of the journal Biology Letters.

"Dogs are just a little more exuberant and messy in their drinking, so it looks like it's being scooped up," Dr. Crompton said. "But they do it the same way as cats."
Both animals reach into liquids with the tips of their tongues, pulling up a long column. Before the liquid drops back down, they open their mouths and pull it in.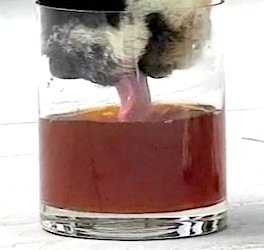 But the dog tongue tip penetrates the liquid a little more deeply than the cat tongue, causing a messy spray around the tongue during withdrawal, Dr. Crompton said. This gives the false impression that dogs use a scooping motion.

"The video shows that all the liquid that was so-called being 'scooped up' falls right back out," he said.

The test subject in the study was Dr. Crompton's dog, Mathilda (right). Once the liquid was in her mouth, they saw that it was held in ridges called rugae on the roof of the mouth before it continued down her throat. This intermediate location for the liquid allows Mathilda, and other dogs, to lap continuously and pull in another column of liquid without losing the previous one.
Click √ on image above right for video
Rodin's Brew photo: From-TheDoghouse.com/SCOOP & HOWL
Sophisticated Drinkers illustration: Chris Gash

Nina In New York: Anyone Need A Dog Walker?
A young professional's take on the trials and tribulations of everyday life in New York City.
May 26, 2011
The other day I was feeling under the weather and decided to take a sick day. I was feeling logy and foggy and stuffy-headed, so it didn't occur to me to call the dog walker, Betty, to tell her she could skip Gus's walks since I'd be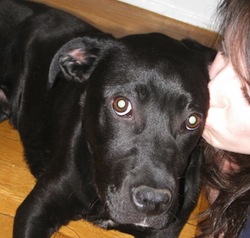 home.

I was lying on the couch answering work emails and trying to orchestrate all sorts of things by proxy in my absence when Betty opened the door with her key. She looked fresh-faced and happy, relaxed and flush from the sun. Like someone who had nothing to worry about throughout the day aside from walking dogs, getting natural exercise, enjoying the day and making a surprising amount of money, much of which could very easily be under the table.

All of a sudden, I felt I had to restrain myself from impulsively quitting my job and trying to break into the dog walking game.
Of course, I didn't, and I wouldn't.
I care about my career and I have no idea what other stressors Betty faces in her life. But gosh, it does look good from here. Those dog walkers really have it made. Their clients are generally sweet and entirely nonverbal, the best ones only walk a couple of dogs at a time, and there will never be a shortage of 9-5ers who can't take care of their dogs' daytime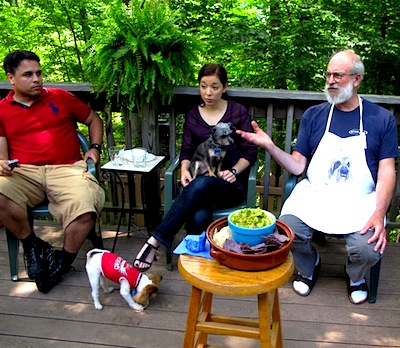 needs around here. Often, mine just brings Gus to the dog run so he can get more exercise, which means she doesn't even have to walk much if she doesn't want to. She's a pro-walker! None of them work a very wide radius, so it's not like they even have to contend with schlepping around the city. Plus, they have almost no overhead outside of durable footwear and sunblock.

The only downside and the great irony is that most of them are too busy to take care of their own dogs. That and they pick up a whole lot of poop. But really, small prices to pay. What a life!

Better than the Upper East Side nannies, better than the professional closet organizers or pregnancy consultants or personal shoppers or wedding planners or life coaches or any other highly-paid, highly-specialized independent contractor work that could only ever exist in this city, dog walkers are the unsung geniuses of the New York job market.

The more I think about it, the more convinced (and jealous) I become. Dog walkers everywhere, I tip my proverbial hat to you. Well played, guys.
Photo credits
Top left: Gus with Nina
Above right: Our walker Janine with manfriend Seiko, pooches Gizmo (floor) and Poochie (lap)and Daddy Bob (avec moi on the apron) at one of our many summer BarK-b-Q pawties
Photo by Michelle Kang-Fagan